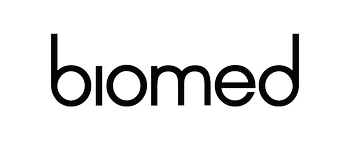 brands
Biomed®
Biomed - fast & safe oral care
Biomed is:
While caring for the health of our customers, we like to make them smile and save them time and money that's better spent on enjoying family life. Biomed's complex natural products are designed to quickly and effectively remove plaque, lighten enamel, protect against caries, strengthen enamel, care for gum health and provide long lasting breath freshness.
Products
Naturalness at an affordable price - the solution for the whole family!
- Effective & Natural (> 12 components, 98-99% natural ingredients)
- Confirmed clinically in Switzerland: The effectiveness of Biomed products is confirmed by in vitro tests at the laboratory of CELLnTEC Advanced Cell Systems AG in Switzerland.
- Each Biomed mouthwash contains 98-99% natural ingredients and provides effective oral care. Special toothbrushes with charcoal silver ions used in the bristles, are perfect for effectively cleaning teeth.
Advantages of series products
Perfectly clean teeth in 30 seconds for 12 hours
Recommended for children from 6 years of age
12+ active natural ingredients
Values
Natural and environmentally friendly
Efficiency
For wonderful moments with the family
Our consumers
Our consumers are young families with children who are looking for the "right" price-performance ratio. Rationalists with an active lifestyle.