Biomed®
Mineral toothbrush
Bristles with volcanic minerals
Complete care toothbrush, hard
Bristles with volcanic minerals
Complete care toothbrush, hard
Helps to effectively remove dental plaque from coffee and tobacco
Rounded bristles with trace elements of volcanic minerals
Prevents the formation of tartar
Rounded bristles with trace elements of volcanic minerals
Provides easy and quick access to chewing teeth for effective cleansing
A specially-shaped head
Biomed® Mineral toothbrush is ideal for removing plaque from coffee and tobacco and preventing the formation of tartar. Rounded bristles with trace elements of volcanic minerals effectively clean plaque. A special shape of the head provides easy and quick access to the chewing teeth.
Handle – polypropylene, thermoplastic elastomer; bristle – polybutylene terephthalate.


Rinse a new toothbrush in warm water with soap before use. Keep the toothbrush in vertical position with applied part up during use. For the best results – use in combination with Biomed® natural toothpastes. Best before date is unlimited if the packaging is unopened. Recommended service life of a toothbrush is 2-3 months.
Reviews
There are no reviews yet. Write your own!
SPLAT Eco mission
We do not disturb the balance of nature.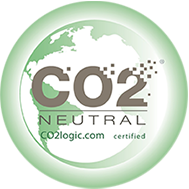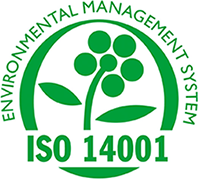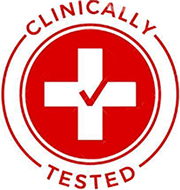 See also:
GENTLE WHITENING AND STRENGTHENING OF SENSITIVE TEETH

Complete care natural toothpaste
GENTLE WHITENING AND STRENGTHENING OF SENSITIVE TEETH
Whitens the enamel up 1,5 SHADES after 4 weeks
Pineapple extract (Bromelain), Hydrated Silica
Restores tooth enamel and reduces sensitivity effect
Calcium Hydroxyapatite, L-Arginine, Dicalcium Phosphate Dihydrate
Plantago Major Leaf Extract, Extract of Birch leaf, Cinnamomum Camphora ...
TRIPLE CHARCOAL WHITENING AND GUM CARE

Complete care natural toothpaste
TRIPLE CHARCOAL WHITENING AND GUM CARE
Removes dental plaque and gently whitens your teeth up to 1 ...
Three types of charcoal – bamboo, activated and wood
Strengthens and restores tooth enamel
Calcium Hydroxyapatite and L-Arginine
Provides fresh breath. Promotes healthy gums
Zinc Citrate. Extracts of Plantain and Birch leaf
GENTLE WHITENING AND REMOVING of DENTAL PLAQUE

Complete care natural mouthwash
GENTLE WHITENING AND REMOVING of DENTAL PLAQUE
Helps to remove dental plaque and whitens teeth gently
Natural enzyme papain
Promotes healthy gums and protects against tooth decay
Coconut extract,extracts of plantain
Helps to strengthen and restore tooth enamel
L-Arginine and multimineral active complex, including zinc, copper and ...
Functional cookies
Functional cookies are necessary for the website to function and cannot be switched off in our systems. These cookies do not store any personally identifiable information.
View
sid
PHP_AUTH_SID
PHP_AUTH_LANG
NetCat_Sitemap_ID
SCROLLER_X
spl_cookie
Performance cookies enable the website to provide enhanced functionality and usability for users.
View
utm_source
utm_medium
utm_campaign
Analytical cookies may be set through our site by our advertising partners in order to create a profile of your interests and show you relevant ads.
View
_ym_uid
_ym_d
_ym_isad
_ym_visorc_25596659
yabs-sid
yp
ys
_ga
_gat_gtag_UA_56815677_4
_gid
_fbp