Biomed®
Citrus Fresh toothpaste
Fresh breath and healthy gums
Complete care natural toothpaste
Fresh breath and healthy gums
Complete care natural toothpaste
Essential oils of grapefruit, tangerine, lemon and peppermint, Menthyl Lactate, Zinc salts
Helps to remove dental plaque
Bromelain, derived from Pineapple extract
Promotes healthy gums, helps to protect against tooth decay and to soothe the gums
Extracts of Plantain, Birch leaf and Juniper, L-Arginine
BIOMED® CITRUS FRESH – complete care natural toothpaste. Natural essential oils of grapefruit, clementine, and lemon provide fresh breath and take care of gums together with Bisabolol. Polydon ® (PVP), film-forming component, covers teeth with a protective film effectively contributing to long-term cleansing, provides high cleansing properties. Natural enzyme Bromelain, derived from Pineapple extract, and rounded polishing particles of silica help to remove surface stains and dental plaque, gently whitening your teeth. Calcium glycerophosphate helps to strengthen tooth enamel and promotes its remineralization, L-Arginine protects from caries. Juniper, Plantain and Birch leaf extracts have a soothing effect on gums. Menthyl Lactate provides a feeling freshness in combination with Zinc salts and peppermint essential oil. Stevia Extract (natural sweetener) takes care of soft oral tissues and promote gums health. Recommended for the whole family: children from 6 years and adults.
20 NATURAL ORIGIN INGREDIENTS
LONG-LASTING CLEAN AND FRESHNESS 6+ FOR THE WHOLE FAMILY
Clinically tested
97% NATURAL ORIGIN. Halal certification. Vegetarian certification. Gluten- free certification. Natural Certified (Biorius).
Aqua, Hydrated Silica, Hydrogenated Starch Hydrolysate, Glycerin, Sodium Coco-Sulfate, Cellulose Gum, Aroma, Benzyl Alcohol, PVP, Zinc Gluconate, Xanthan Gum, Calcium Glycerophosphate, Mentha Piperita Oil, Tetrasodium Glutamate Diacetate, Stevia Rebaudiana Leaf Extract, Menthyl Lactate, Citrus Limon Peel Oil, Citrus Paradisi Peel Oil, Bisabolol, Betula Alba Leaf Extract, Juniperus Communis Sprout Extract, Plantago Major Leaf Extract, Ananas Sativus Fruit Extract, Maltodextrin, Arginine, CI 19140, Helianthus Annuus Seed Oil, Sodium Chloride, Sodium Hydroxide, CI 14720, Citrus Reticulata Peel Oil, Limonene.

Free from:
SLES, Saccharin, Fluoride, Chlorhexidine, PEG.
We recommend brushing teeth for two minutes two times a day after meals. For maximum effect, use regularly with Biomed ® toothbrushes and Biomed ® mouthwashes. The toothpaste is recommended for the whole family: children from 6 years and adults.
Reviews
There are no reviews yet. Write your own!
SPLAT Eco mission
We do not disturb the balance of nature.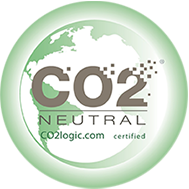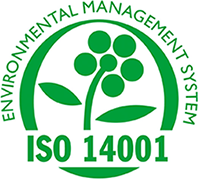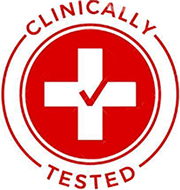 See also:
Promotion of healthy gums and total oral care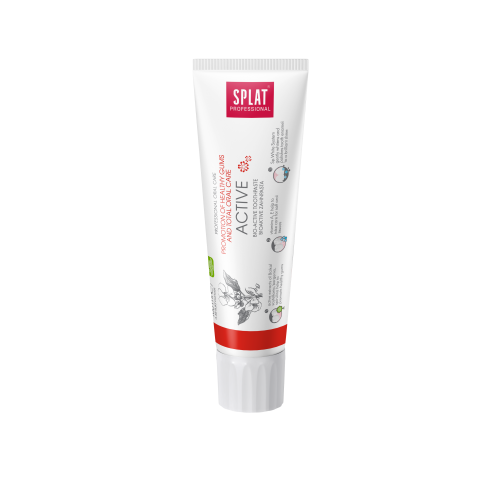 Bio-active toothpaste, with fluoride
Promotion of healthy gums and total oral care
Promotion of healthy gums
Active extracts of Baikal Skullcap, Bergenia and Spirulina
Retinyl Palmitate (Vitamin A) and Tocopheryl Acetate (Vitamin E)
Effective cleaning and polishing
Innovative Sp.White System® (natural papaya enzyme – Papain, ...
Functional cookies
Functional cookies are necessary for the website to function and cannot be switched off in our systems. These cookies do not store any personally identifiable information.
View
sid
ced
PHP_AUTH_SID
PHP_AUTH_LANG
NetCat_Sitemap_ID
SCROLLER_X
spl_cookie
Performance cookies enable the website to provide enhanced functionality and usability for users.
View
utm_source
utm_medium
utm_campaign
Analytical cookies may be set through our site by our advertising partners in order to create a profile of your interests and show you relevant ads.
View
_ym_uid
_ym_d
_ym_isad
_ym_visorc_25596659
yabs-sid
yp
ys
_ga
_gat_gtag_UA_56815677_4
_gid
_fbp